Client:% Arabica
Principal architects: ARCHIEE | Yusuke Kinoshita
Design team: Héliance Neron, Emilie Colonna d'Istria, Alina Riebel
Structure design: Takuya Imai
Location: Chengdu, China
Photograph: Kobe (IG: @ko ______ b /)
A minimalist reflection of the globalization of modern specialty coffee appears in% Arabica's latest opening in Chengdu, China.
The Japanese premium coffee chain, which recently opened its first US branch in Brooklyn and now has branches in around 17 countries, turned to French company ARCHIEE for its third café in Chengdu.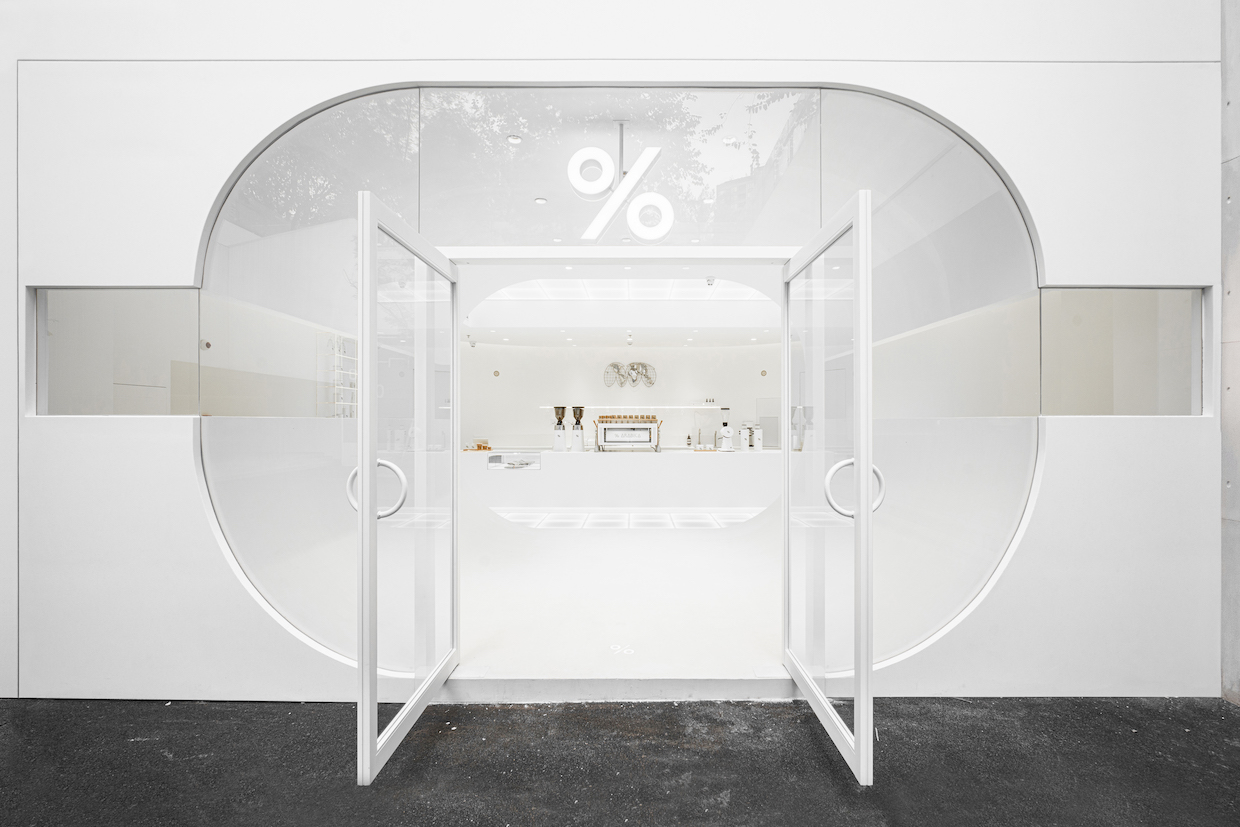 According to ARCHIEE, the goal of the project was to blend Chinese landscapes, minimalist Japanese interior design and French cafe culture in the compact store that sits in the courtyard of an urban shopping mall.
"The spatial design features a horizontal composition with a suggested mirror reflection between the top and bottom sections, "ARCHIEE said in a project description shared with DCN. "This thoughtful configuration is a contemporary interpretation of traditional Chinese landscapes where landmarks are reflected on the water. In Chengdu, people can admire the Anshun Bridge and its reflection on the Jin River while sipping tea or coffee.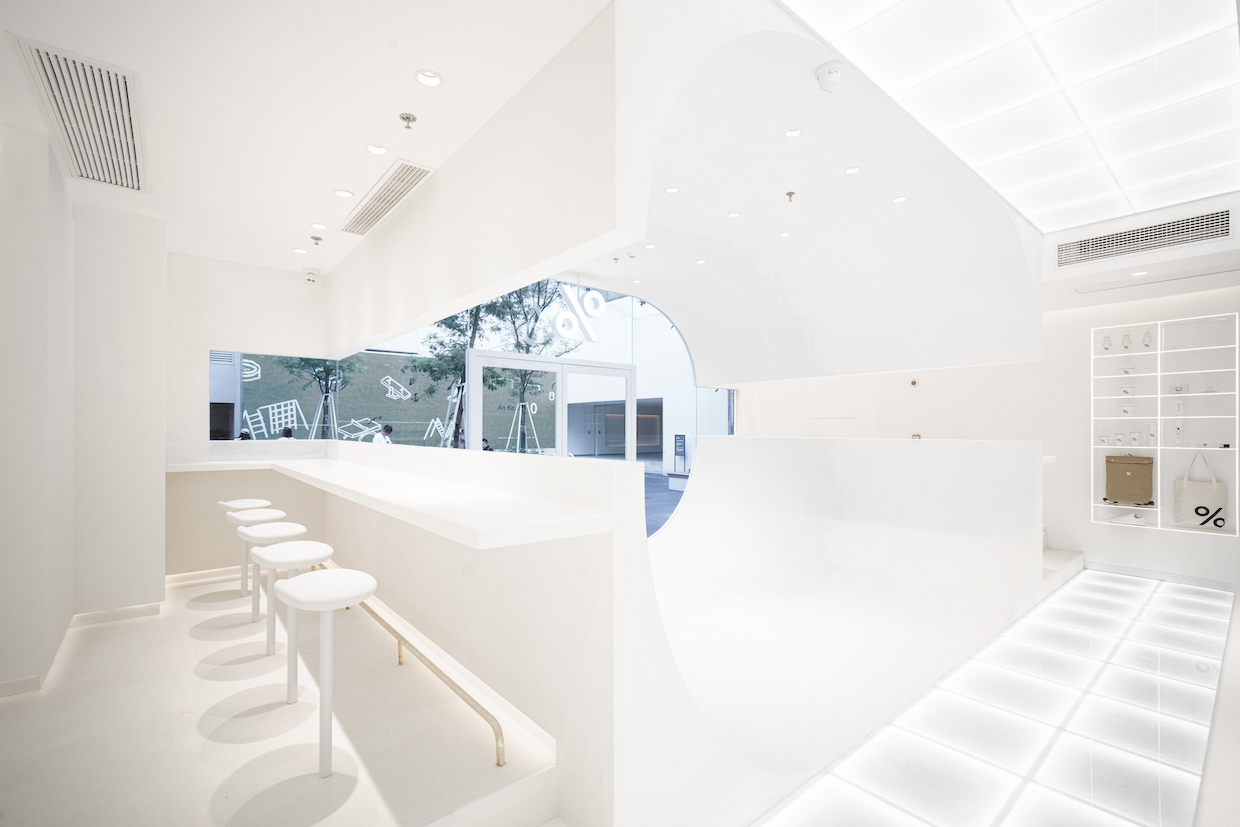 A sculpted buffer zone composed of a seamless 9 millimeter welded steel plate was created between the entrance and the coffee service counter. ARCHIEE compared the element to other urban exterior elements such as tunnels, bridges or skateboard ramps.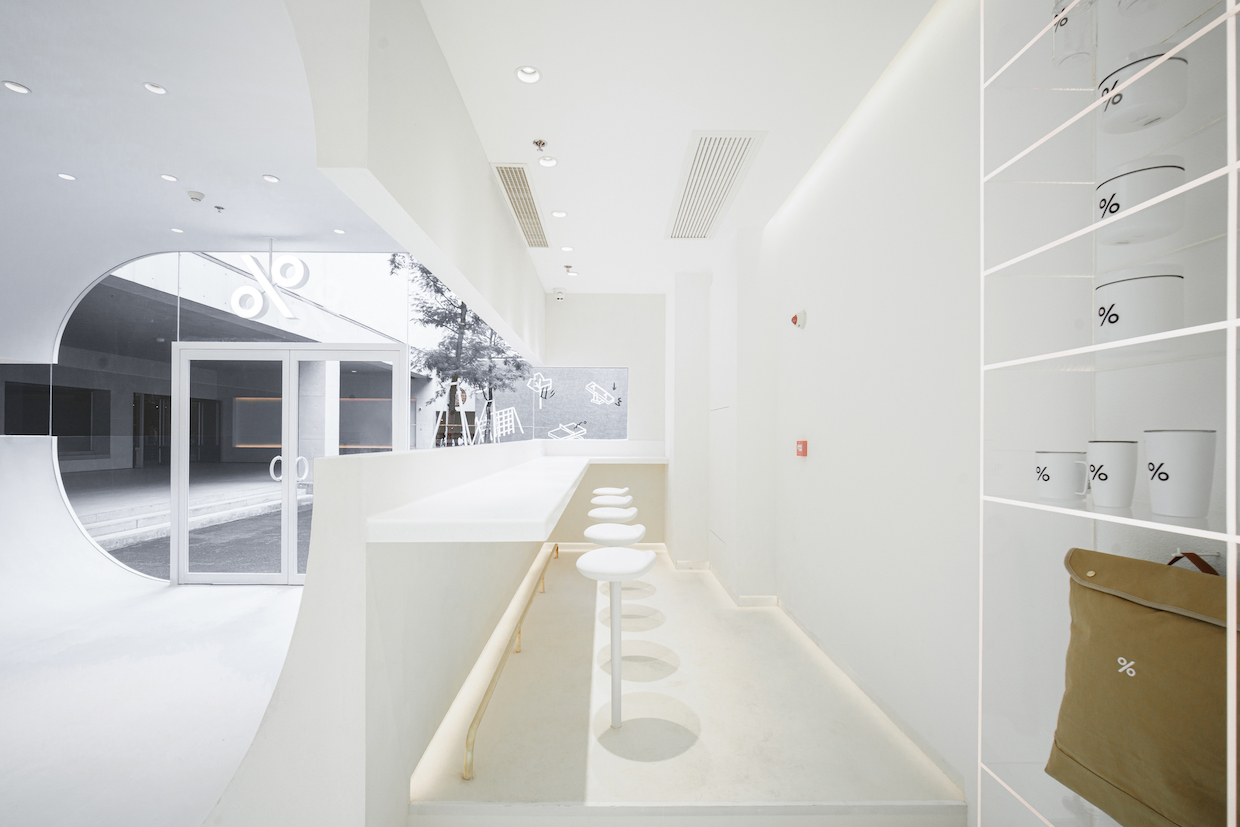 "The feeling of walking through this steel tunnel turns into an immersive experience with a unique sound and feel," the company said. "In addition, this shape facilitates movement between the store and the courtyard allowing a continuous flow of visitors.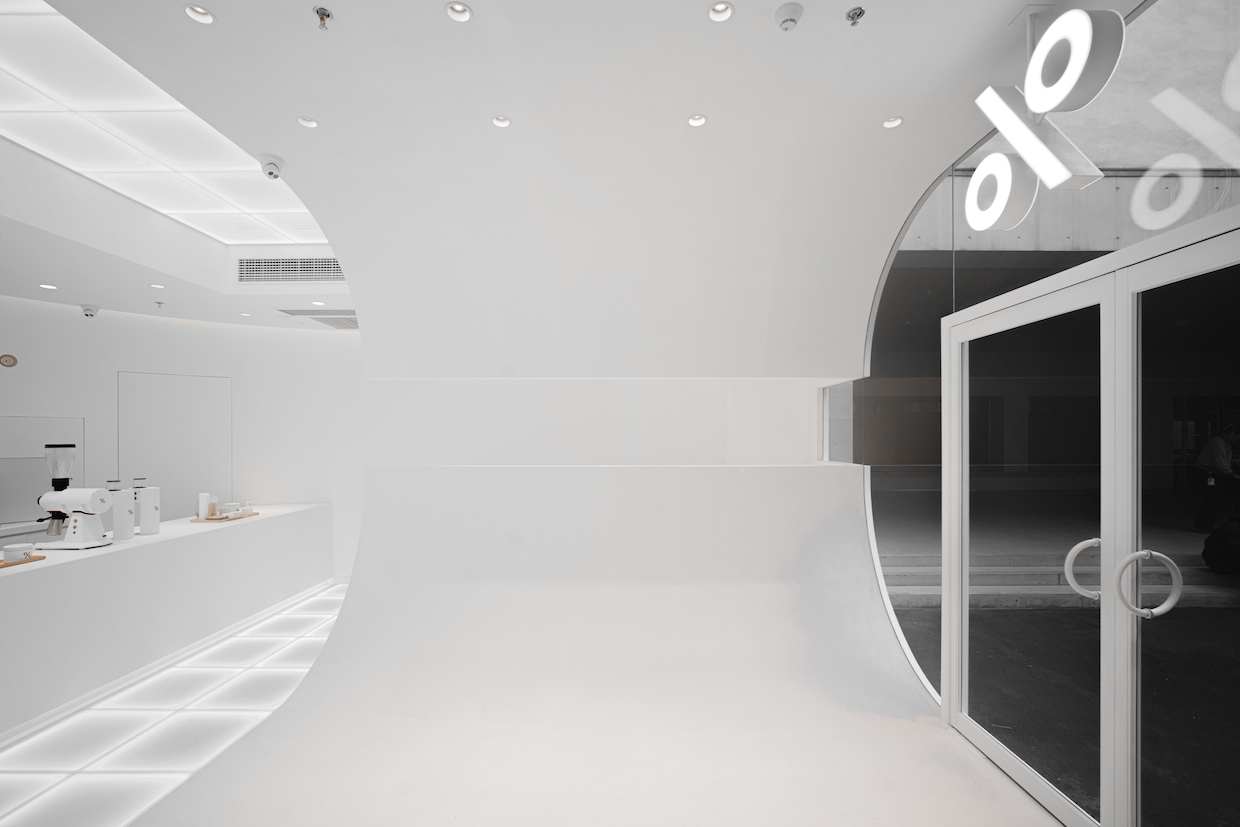 The store's mirrored composition is made continuous by% Arabica's characteristic Corian countertops and facade, the white plaster finish of the tunnel and a glass facade designed to be as invisible as possible, promoting both simplicity and fluidity.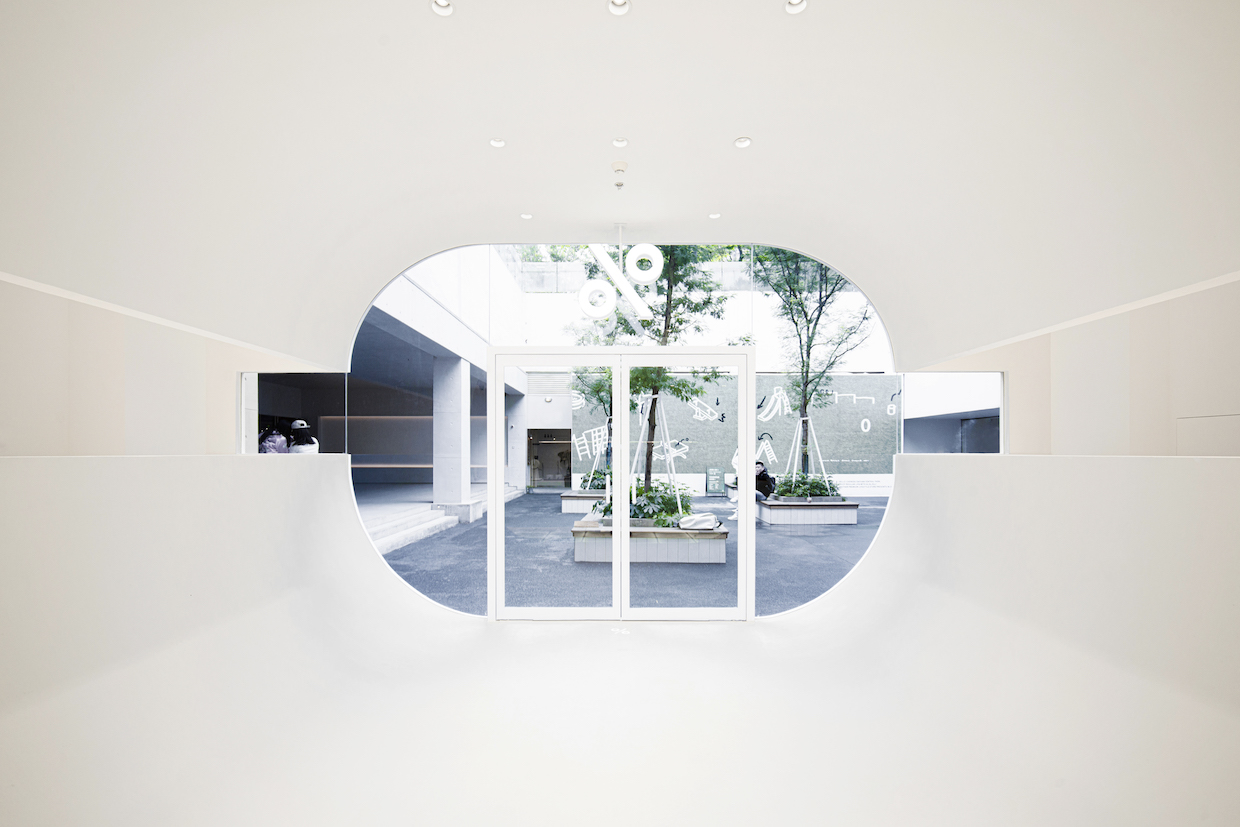 ---
DCN's ongoing series of design details highlight specific details in cafe / rotisserie interior design or coffee related packaging and branding. Learn more or share your design details here.