Although we have seen some interesting electric pickup designs from companies like Workhorse and Bollinger, not to mention the gigantic model Tesla is working on, the most convincing model we've ever seen comes from a company called Rivien.
Built on a common "skateboard" platform, Rivian has touted his R1T pickup and R1S SUV as a reimagining of their respective segments, said company founder and CEO RJ Scaringe.
"I started Rivian to deliver products the world didn't already have… Starting with a blank sheet, we spent years developing the technology to deliver the ideal vehicle to active customers," says Scaringe. "This means having excellent driving dynamics on any surface, on-road or off-road, providing loading solutions to easily store any type of gear, whether it's a surfboard or a fishing rod and, very importantly, to be able to cover long distances on a single charge, "he continued.
The R1T, which includes an 800-horsepower version, has self-driving capabilities, a range of up to over 400 miles, a ford depth of up to 1 meter (3.28 feet) and a Four-wheel drive engine designed to deliver precise control on and off-road.
The "Skateboard" platform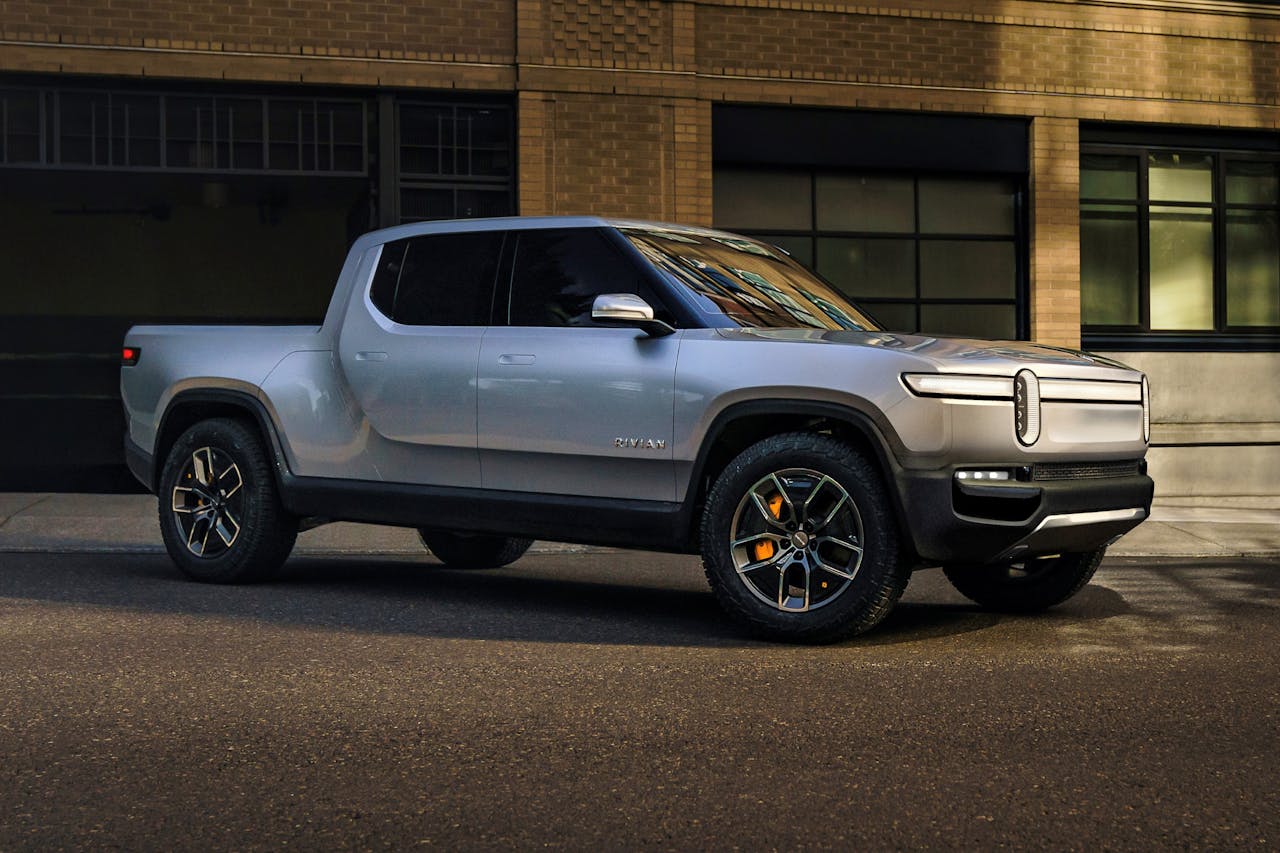 The basis of the R1T and R1S is Rivian's skateboard deck, which bundles the battery, drive units, suspension, braking, and thermal system, all below the height of the wheels, leaving the space above for occupants and their equipment while providing a low center of gravity.
An uneven-length double-wishbone front suspension and rear multi-link suspension are designed to provide a smooth ride. Dynamic roll control and adaptive dampers along with height-adjustable air suspension adjust the suspension for on-road comfort, on-road performance or off-road capability.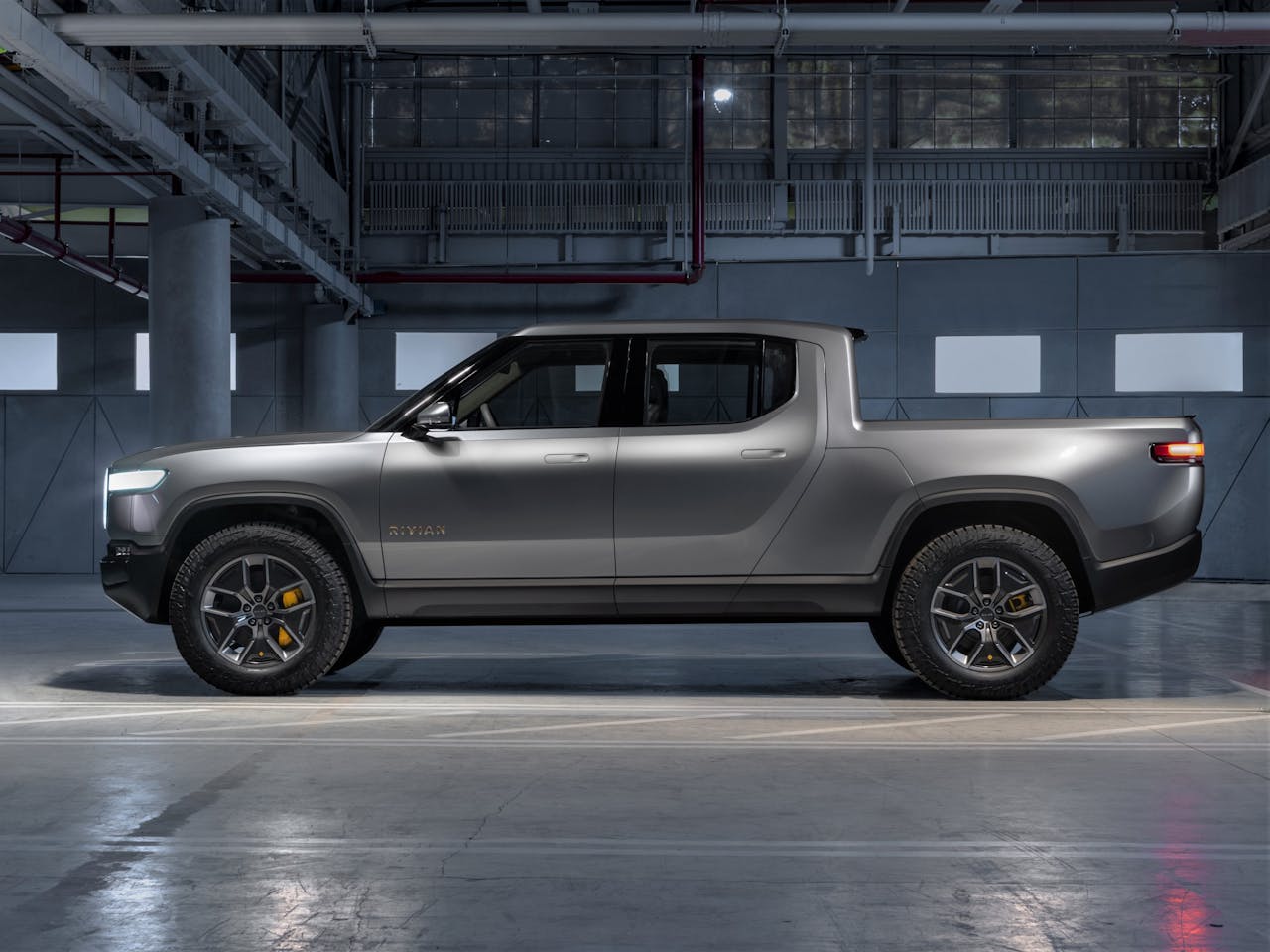 Rivian vehicles also feature a four-engine system that produces 197 horsepower per wheel or 788 total horsepower with precise torque control at each wheel, enabling active torque vectoring designed to maximize performance from cornering to cornering. high speed to low speed ramps. With 2,581 lb-ft. Of torque to the ground per wheel (10,324 foot-pounds for the entire truck), the R1T can reach 60 mph in 3 seconds and 100 mph in under 7 seconds. The powertrain and chassis work together to provide the R1T's towing capacity of 11,000 pounds.
"The beauty and elegance of our four-engine setup isn't limited to raw horsepower; this architecture provides instant torque with extremely precise control at each wheel, which is a complete game-changer in terms of dynamics, both on-road and off-road, "said Mark Vinnels, executive director of engineering and Rivian programs.
Here's what it looks like in practice. On a beach nothing less.
Go from zero to 60 in three seconds, because as they say, life is short and the world is big. 11.26.18. The countdown for the R1T is revealed here: https://t.co/VeYGvVmPlv pic.twitter.com/C5XNoAqhRb

– Rivian (@Rivian) November 24, 2018
Battery system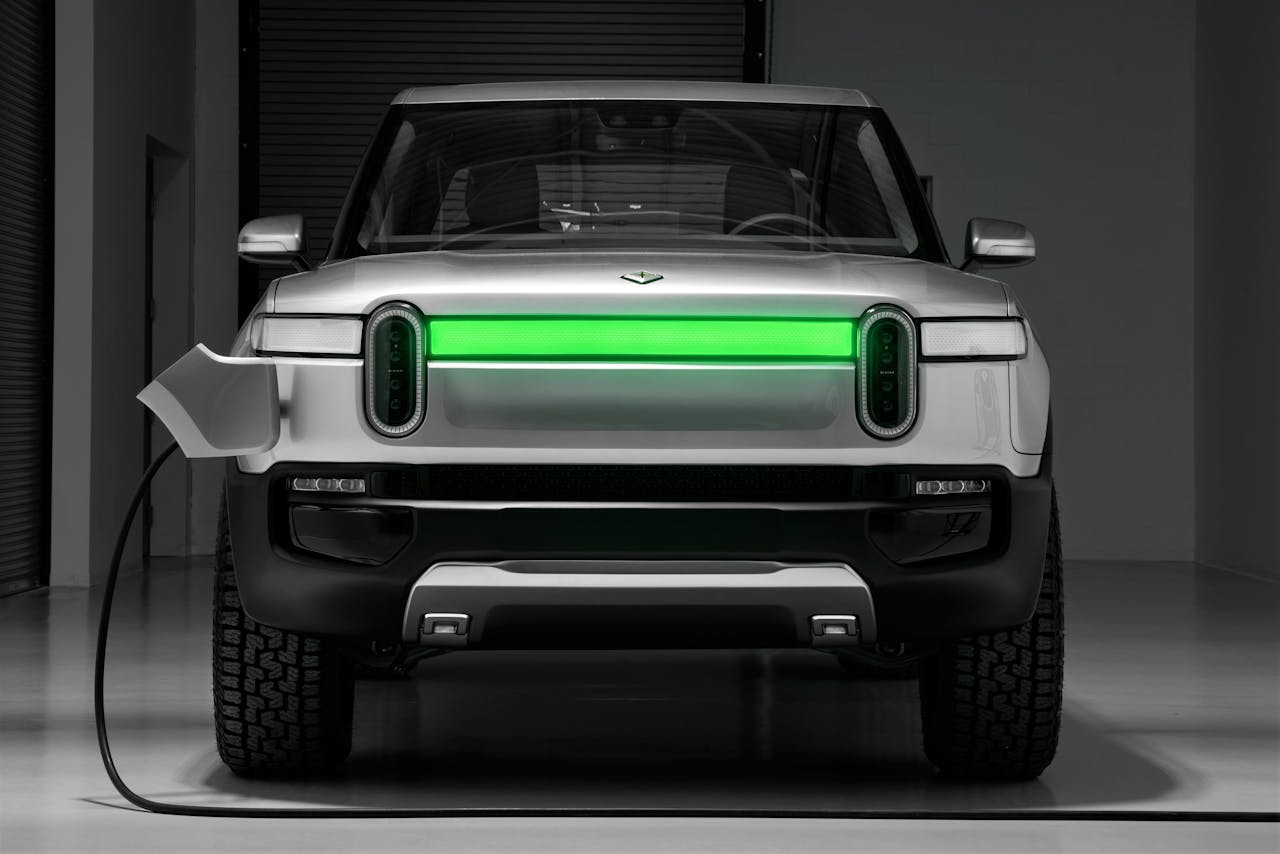 An LED strip on the front of the RT1 lights up green when the truck is fully loaded.
Rivian says its high energy density battery module and pack have built-in underbody protection and an advanced cooling system. Adaptive control algorithms learn driver behavior, optimizing user-specific battery management to maximize battery life, reliability and reuse. Three battery sizes are planned, the 180 kWh and 135 kWh available at launch and the 105 kWh available within six months.
The battery is designed for fast charging with charge rates up to 160 kW. This adds around 200 miles of range in 30 minutes of charging. In addition to DC fast charging, an 11kW on-board charger facilitates fast charging on a level 2 charger.
The R1T will be launched with a hardware suite with multiple modalities, including a camera, lidar, radar, ultrasound and high precision GPS coupled with high definition maps. This equipment provides level 3 autonomy (hands-free wheel and off-road eyes) for operation on the motorway. Beyond Level 3 of the highway, the vehicle will have a range of autonomous driving features focused on activating active lifestyles.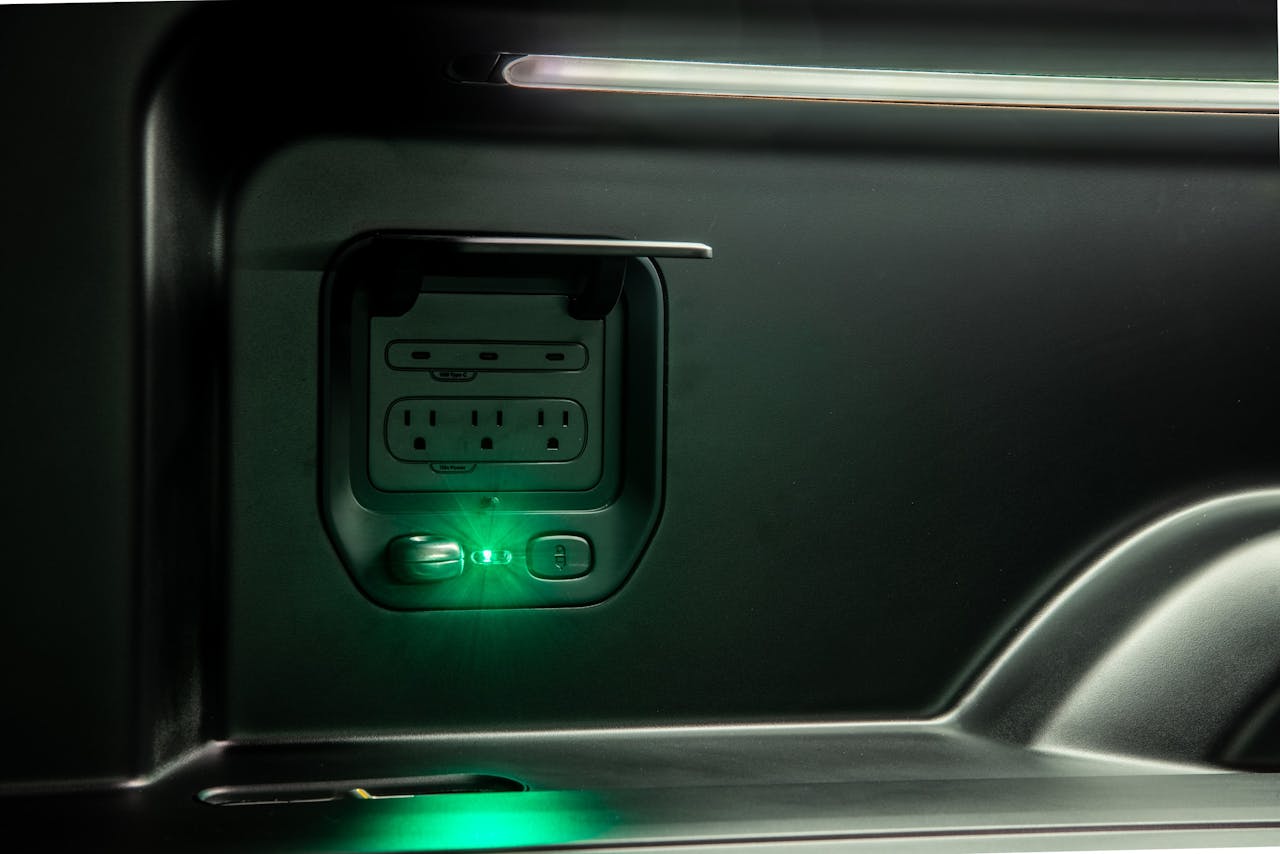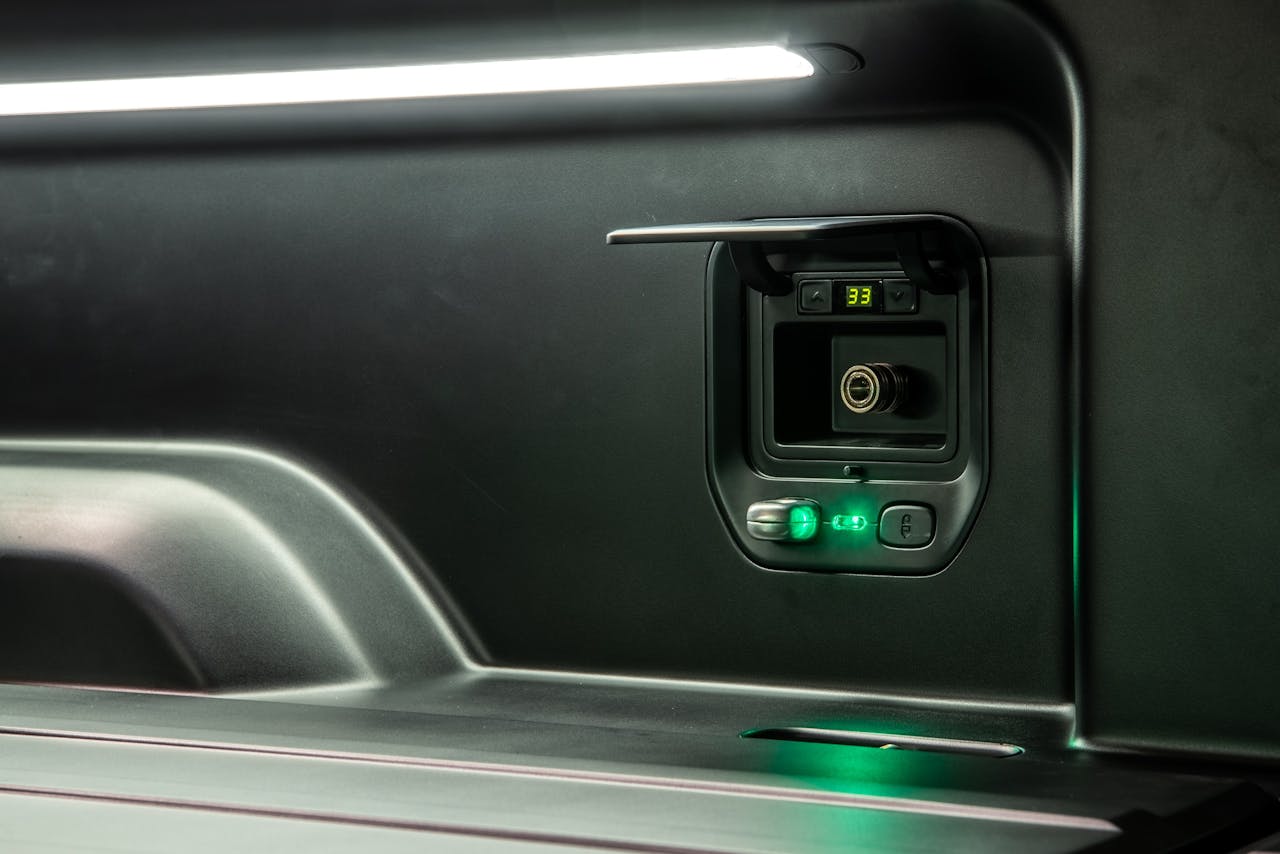 Rivian reports that its safety systems and body structure design will provide 5-star IIHS Top Safety Pick Plus and NHTSA ratings. Safety features include 8 airbags for occupant protection and skateboard deck reinforcements to protect the battery. The R1T and R1S will also be offered with a full range of active safety systems activated by Rivian's autonomous sensor suite.
The price of the R1T starts at $ 61,500 after the federal tax credit. Deliveries will begin at the end of 2020. Fully equipped vehicles with the highest level of performance and the largest battery pack will go into production first. Both the 180 kWh pack (range over 400 miles) and the 135 kWh pack will be available at launch, with the base variant (range over 250 miles) to follow within 12 months of the start of production.
Rivian, with a team of 600 employees, has development centers in Plymouth, Michigan, San Jose, California, Irvine, California and the UK. The company will produce vehicles at its 2.6 million square foot manufacturing facility in Normal, Illinois.
Interior / exterior layout and storage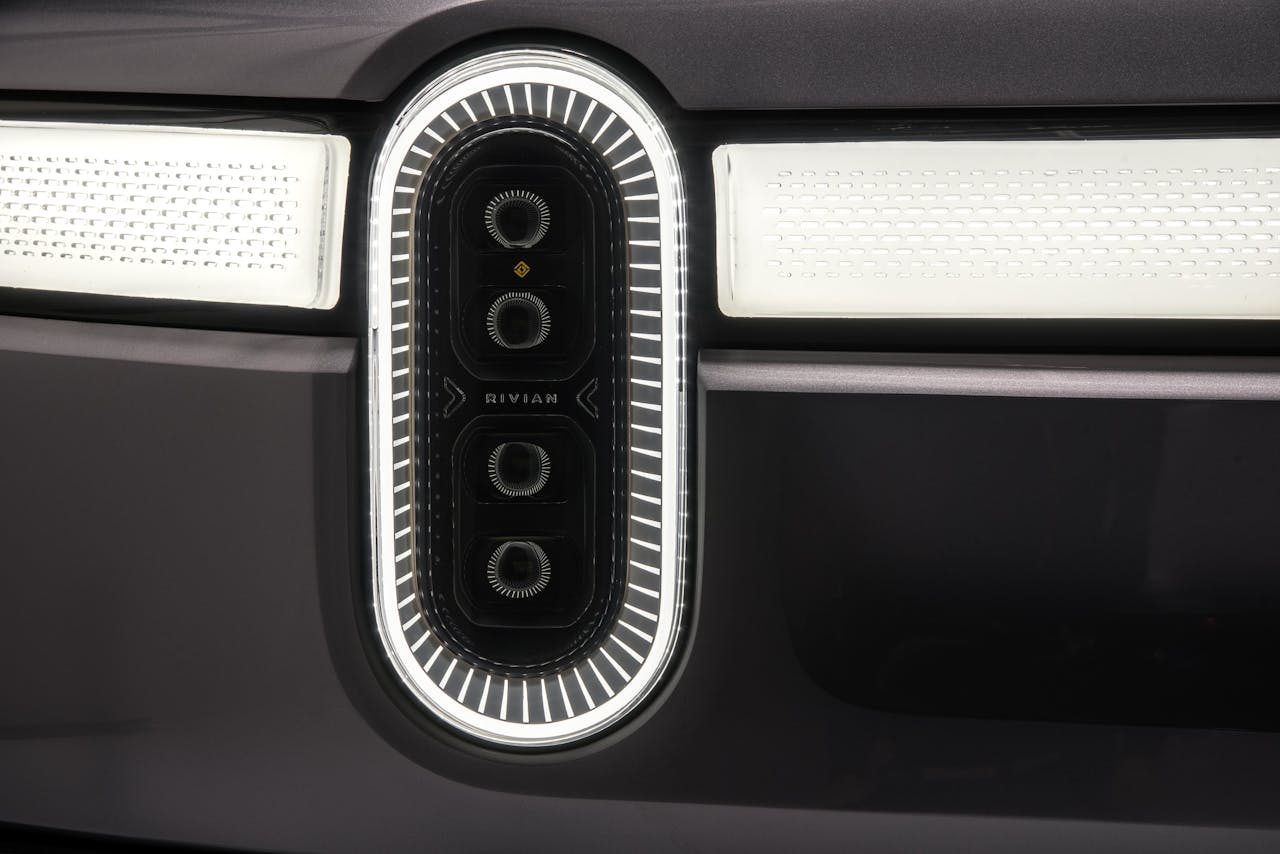 Let's take a closer look at the headlight design of the RT1.
The R1T's main body line wraps and surrounds the cabin and gives the vehicle a distinctive silhouette, while highlighting the Gear Tunnel's trim line and accentuating the rear fender flares. The R1T features short overhangs, high ground clearance, and aggressive approach and departure angles. Rivian "stadium" headlights and a daytime running light extend across the width of the vehicle.
Rivian reports that the R1T's vehicle architecture allows for more lockable storage than any other pickup in the world. The 330-liter front trunk is easily accessible for daily use with the hood fully powered for opening and closing.
The R1T's lockable Gear Tunnel sits under the cab and spans the full width of the vehicle, providing over 350 liters of space to carry oversized gear, such as snowboards, golf bags or strollers.
Gear Tunnel doors also serve as steps for loading things into the bed or on the roof, as well as a convenient seat and platform for, for example, tying hiking boots. The R1T has a built-in waterproof tonneau cover and under the floor of the bed is a 200-liter sealed bin that can also be used to store a full-size spare tire. The bed has three 110 volt outlets and integrated compressed air.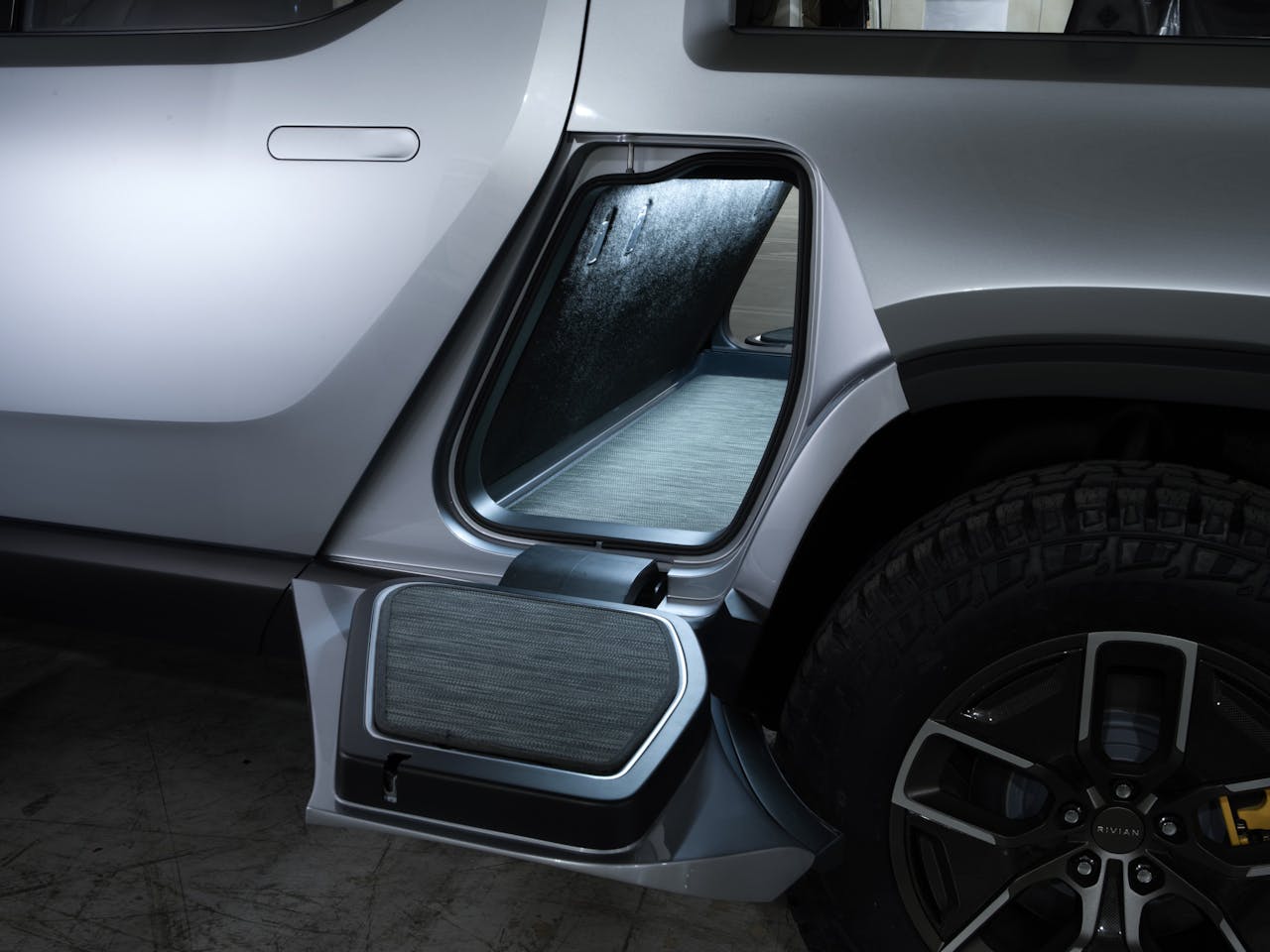 As part of a Gear Guard function, the bed also has two built-in locking cables for securing bike frames and other gear to the bed. Any equipment stored in the bed is monitored by a bed camera and the system alerts owners if the bed or its contents are tampered with.
Rivian has developed a telescopic shelving system with easy-to-use brackets that quickly attach to the roof as well as to the bed rails and floor. Luggage racks integrate with a range of accessories including tents, travel containers and bike / ski racks. When not in use, the racks can be easily stored in the front trunk.
The interior of the Rivian features wood accents among high-tech displays, including a custom 15.6-inch center touchscreen, 12.3-inch instrument cluster, and 6.8-inch rear touchscreen. Rivian has developed maps, music, navigation and other adventure-oriented features to complement the digital experience.
"While the exterior of the vehicle is what draws you first, the interior is where you spend the most time, so we really focused on creating a transformational space," said Jeff. Hammoud, vice president of vehicle design at Rivian. "The biggest challenge has been to create an interior design that provides an upscale experience, while remaining comfortable as a heavily used space. To do this, we looked outside the automotive industry and took inspiration from contemporary furniture, as well as hiking and outdoor gear, to guide the design.